Here's the work of my friends.


(Click on the picture to enlarge or access the galleries)



Franck Bazin (France)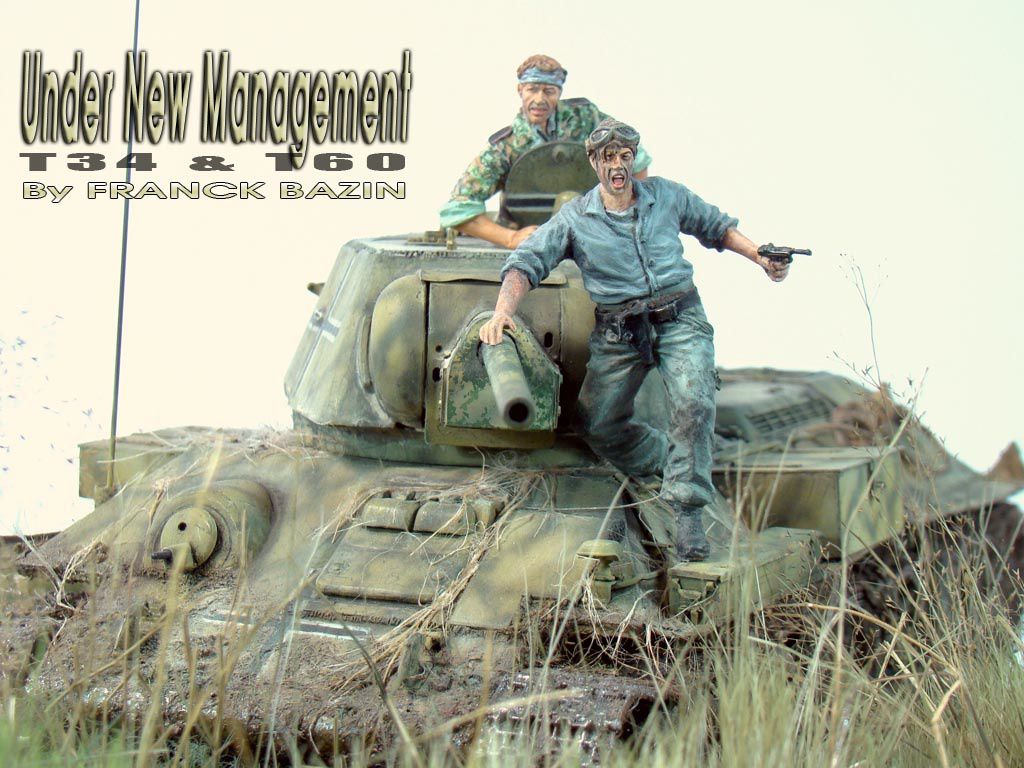 Kursk, 1943, some German units are equipped with tanks recovered from earlier campaigns and engaged in combat after a more or less advanced "Germanization".
The diorama depicts the encounter between two former "friends" : a T-60 moved back to avoid engagement with a T34 and hopelessly was stucked in a swamp. The crew of the T-34 get out frantically trying to capture the survivors.
This diorama was also an opportunity to test, for the first time, the clear resin from gedeo as water representation.
The T60 is an older model Zvesda, the ugliest that I ever built so far : leak of details, inexact wheels, ugly tracks .... a purchase to avoid ! Zvesda made progress since this one.......
The T34/76 "Beute" is made of several of T34 wrecks from "Tamiya" I had in stock (do not throw!). It was fitted with tracks from Dragon.
The "Germanization" of the T34 is based on several photos of different T-34, I only focused on main modifications like storage lockers, installation of a"Notek", a two-tone camouflage supporting the large "Balkenkreuzes" with white border.
The German team is scratch built with heads Hornet, the Russian tanker is a slight transformation from a figurine "Tristar".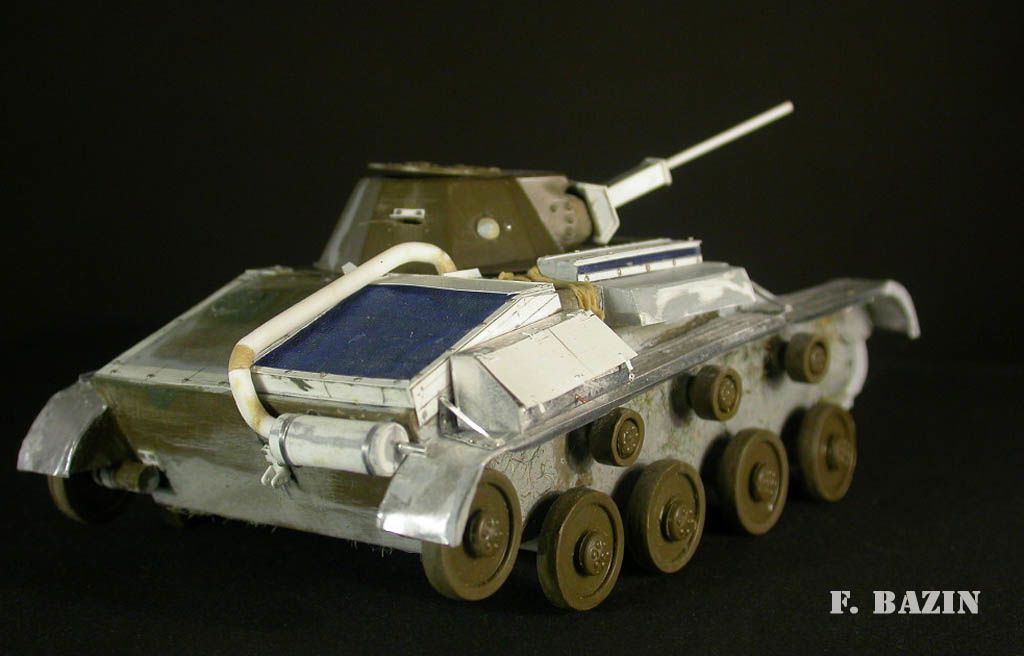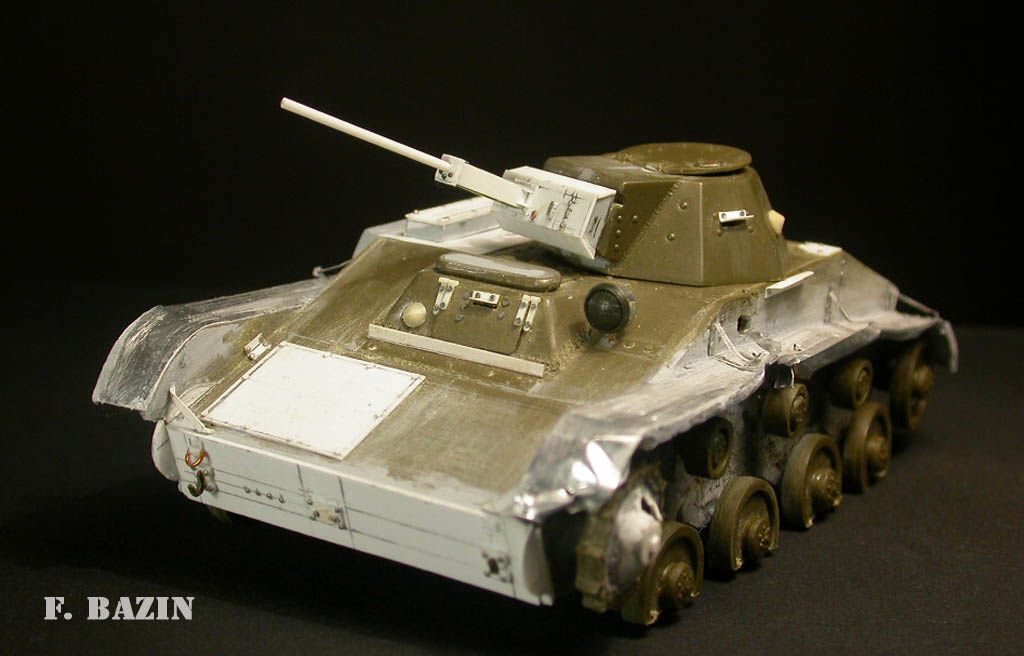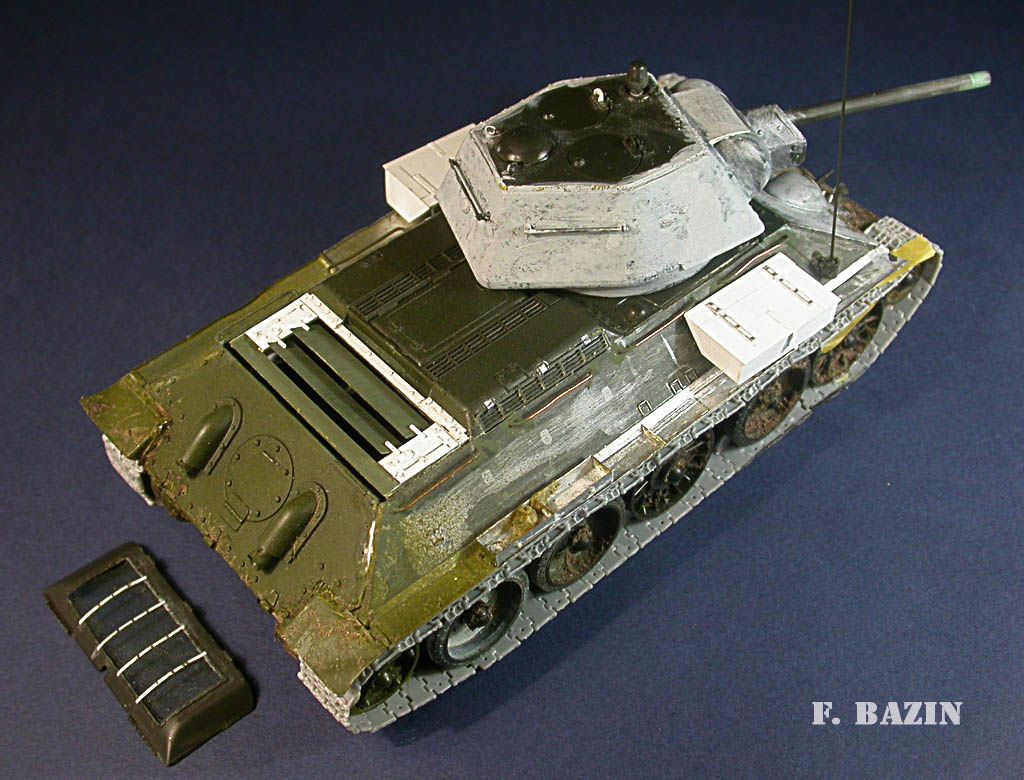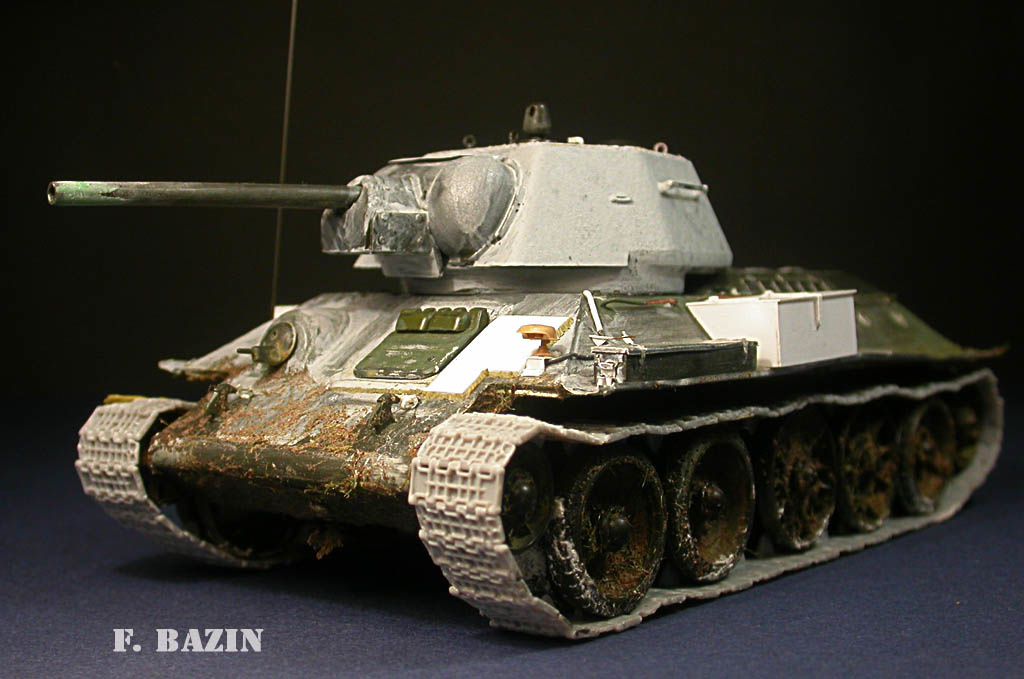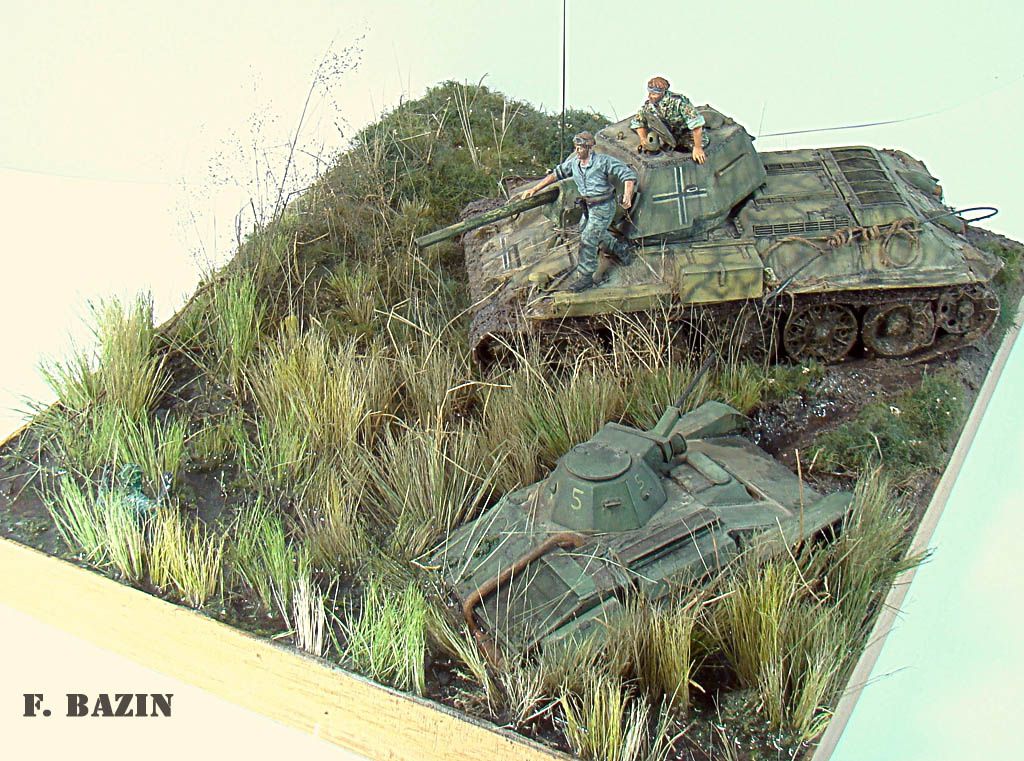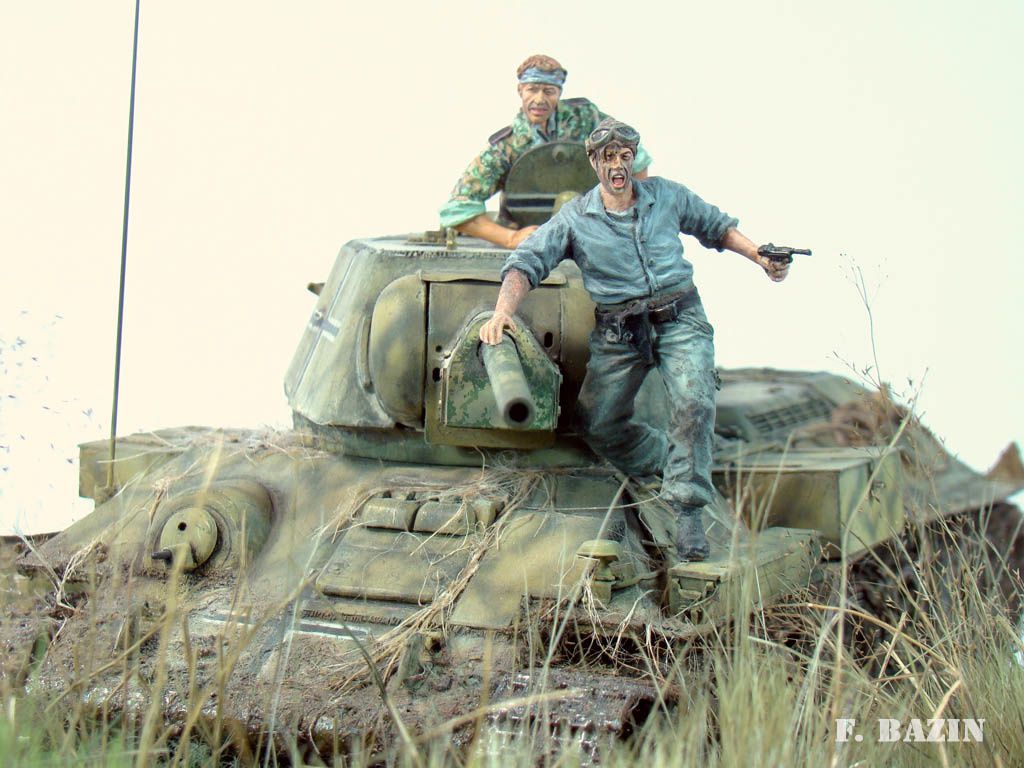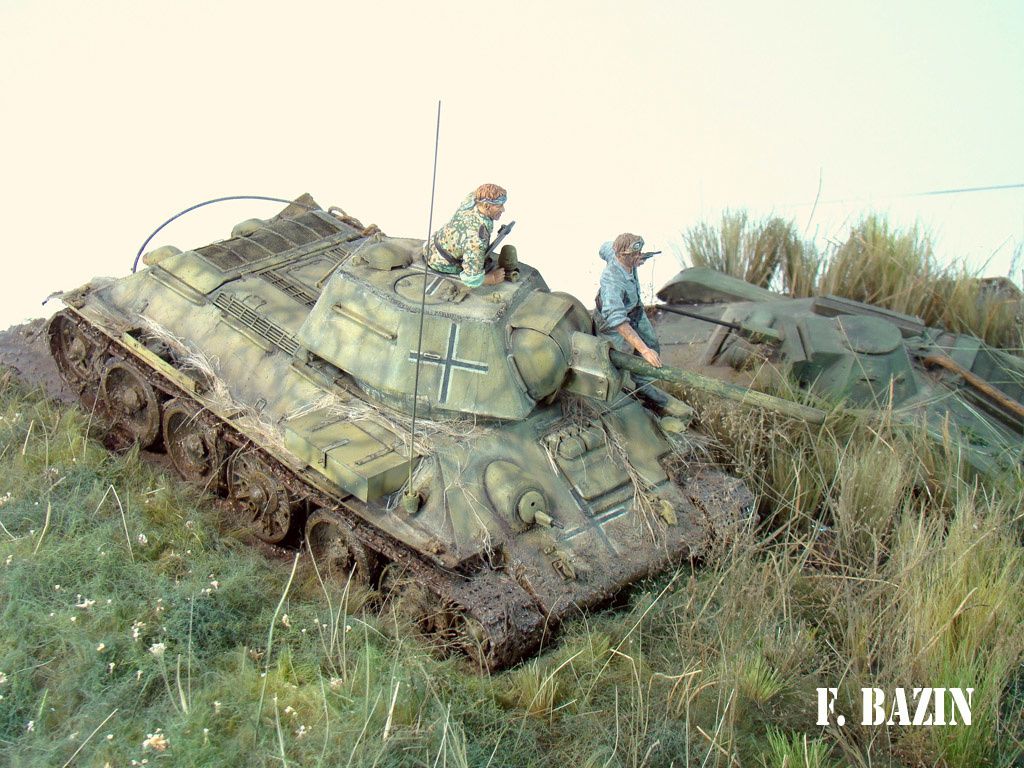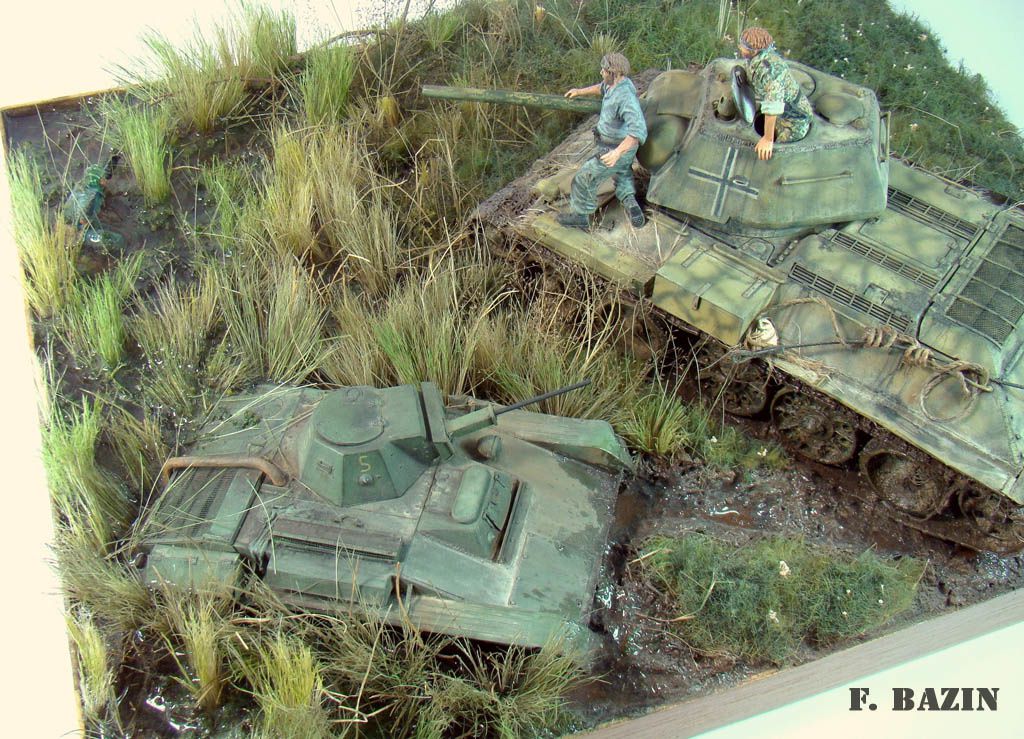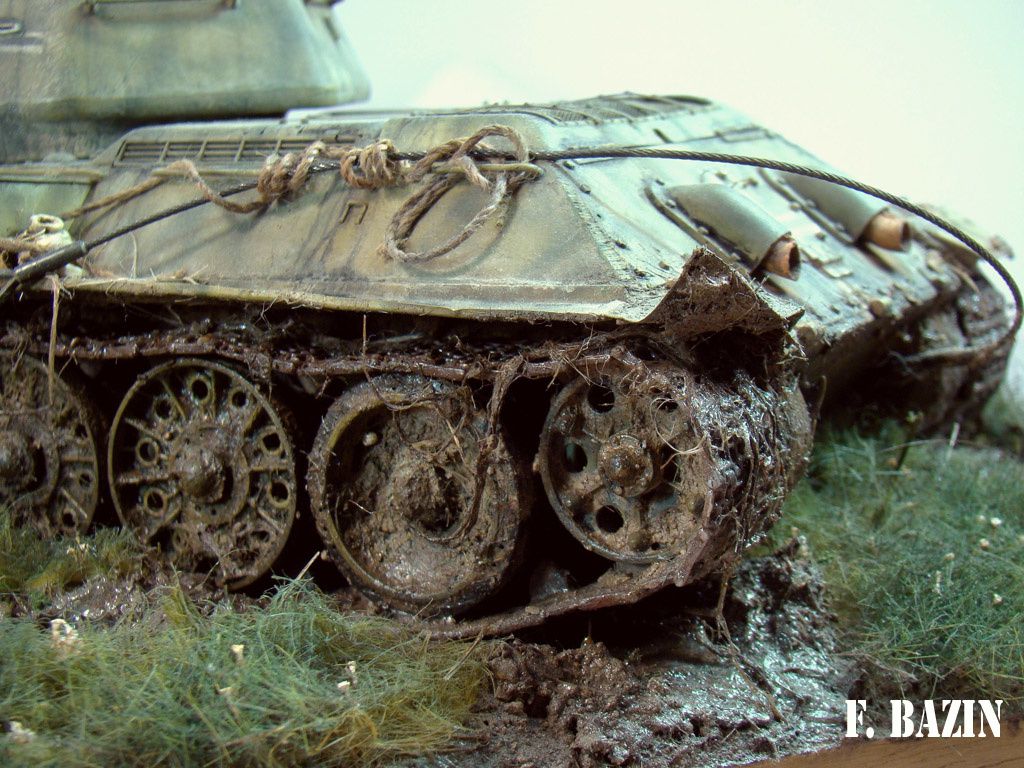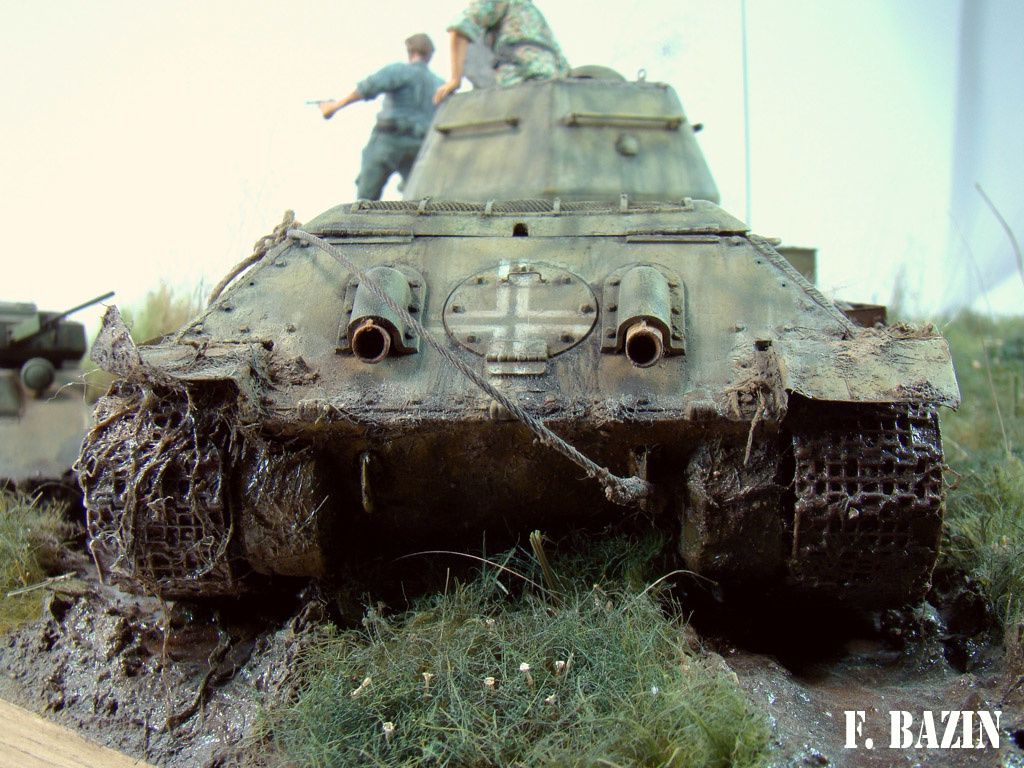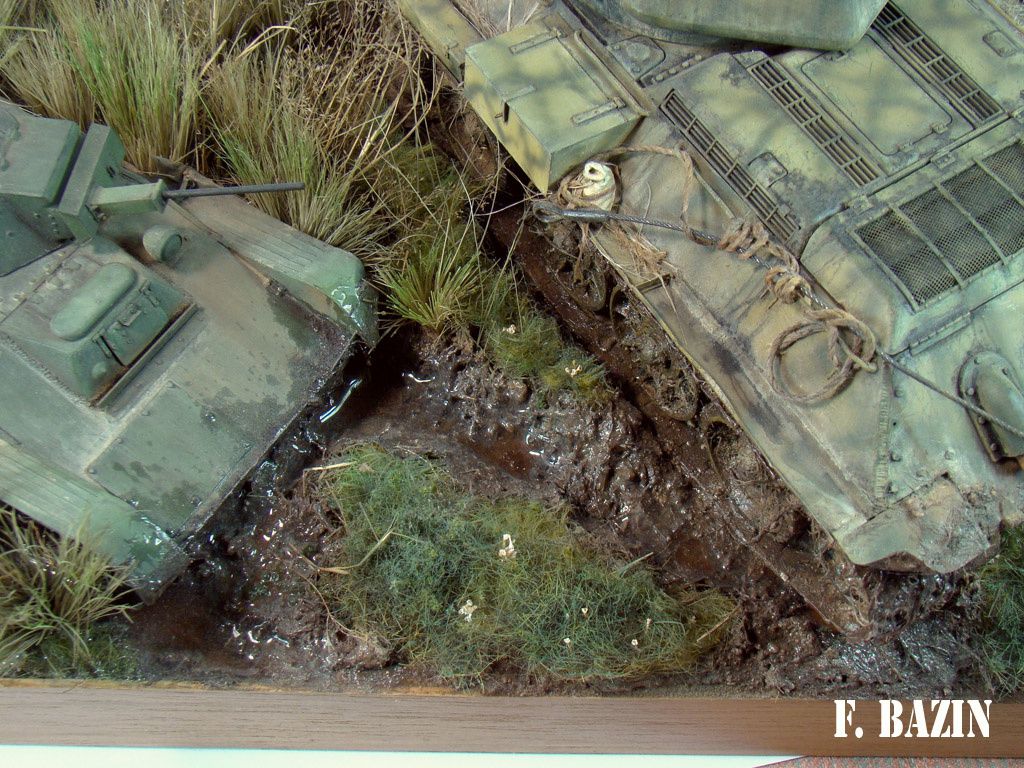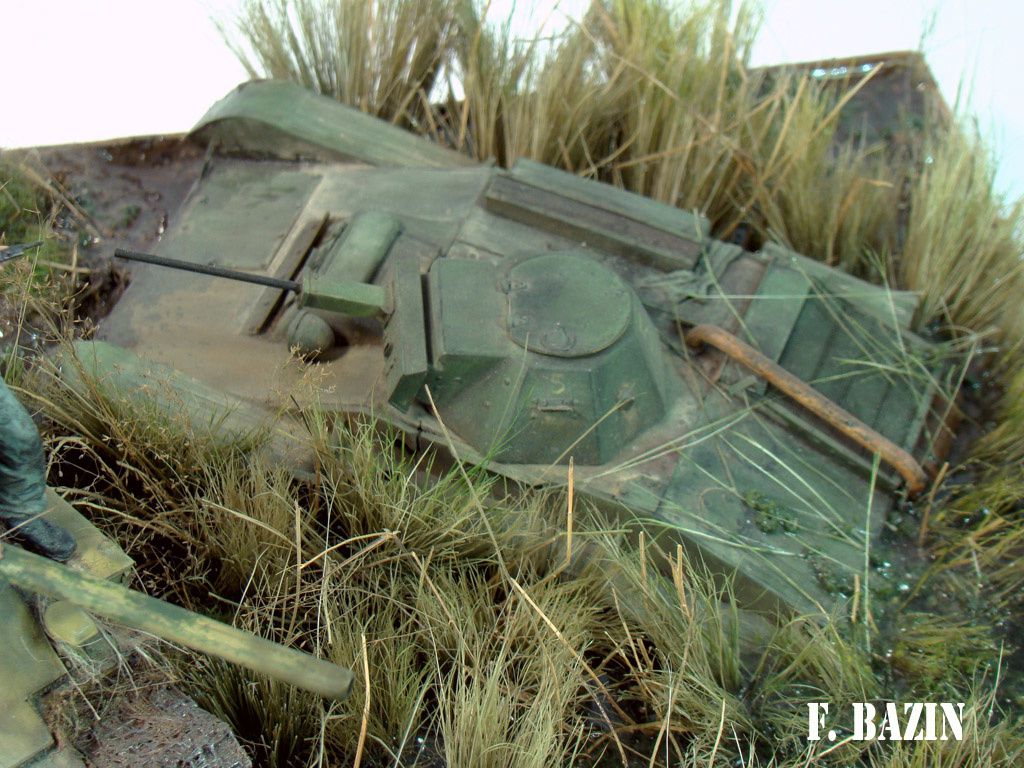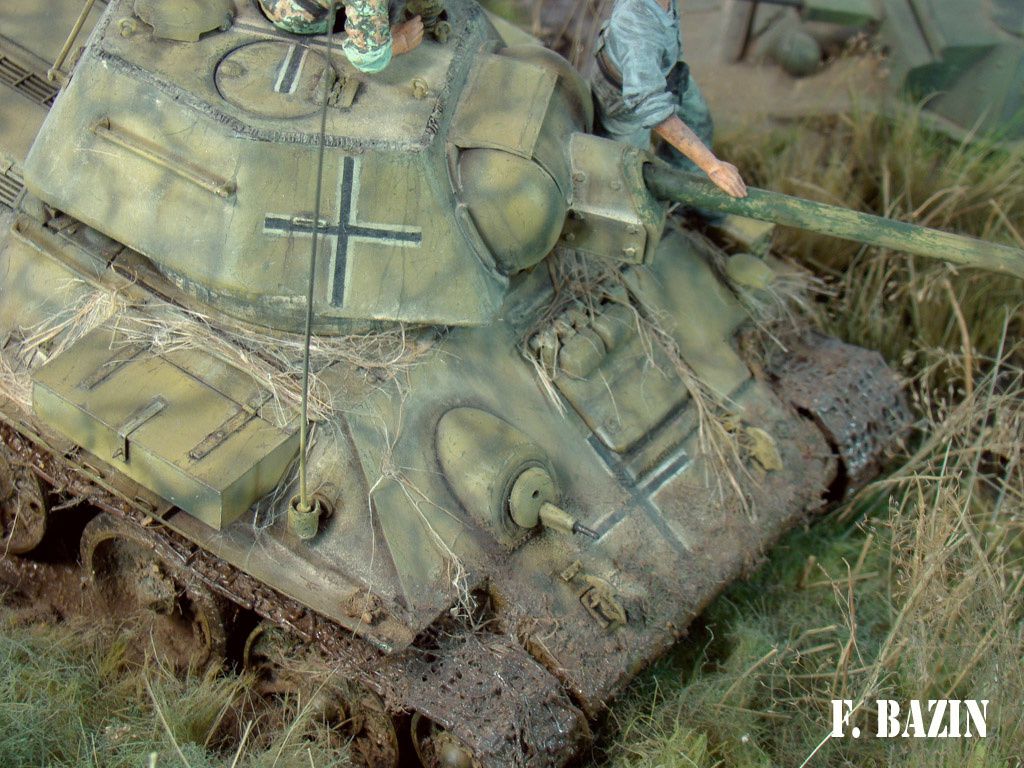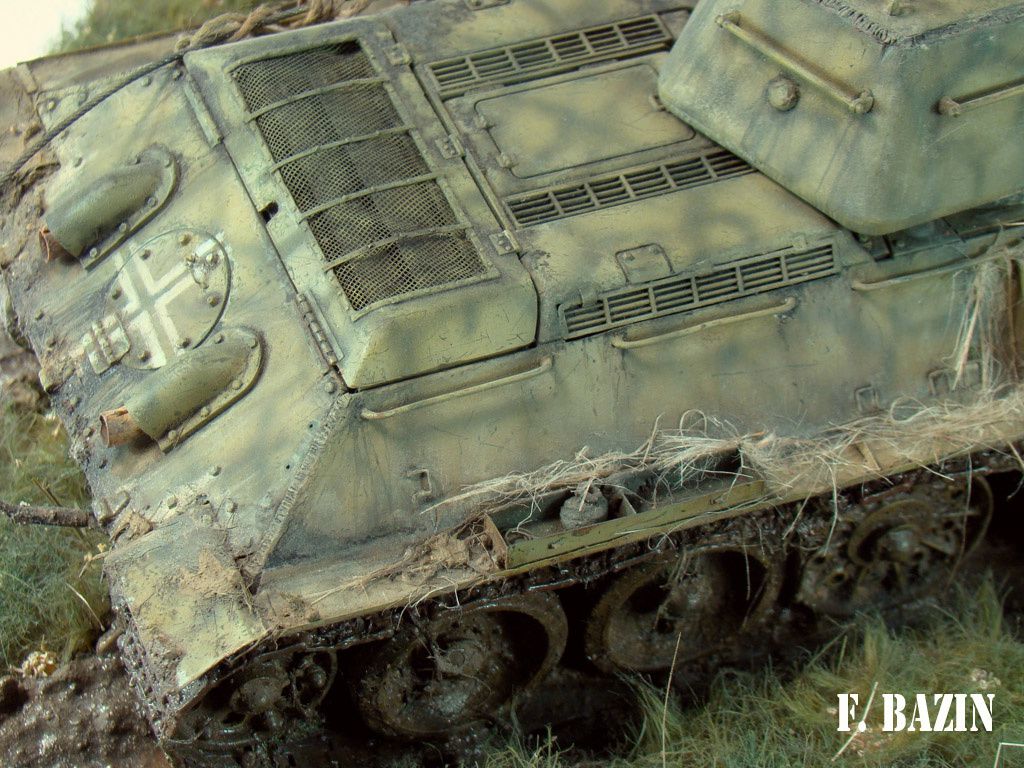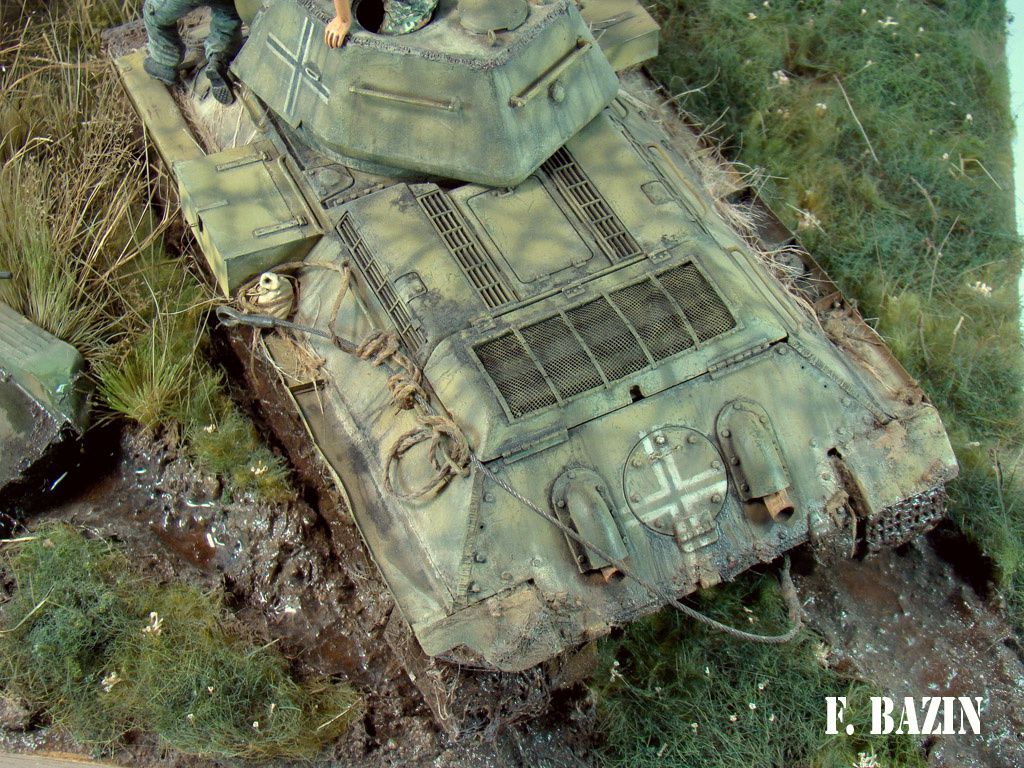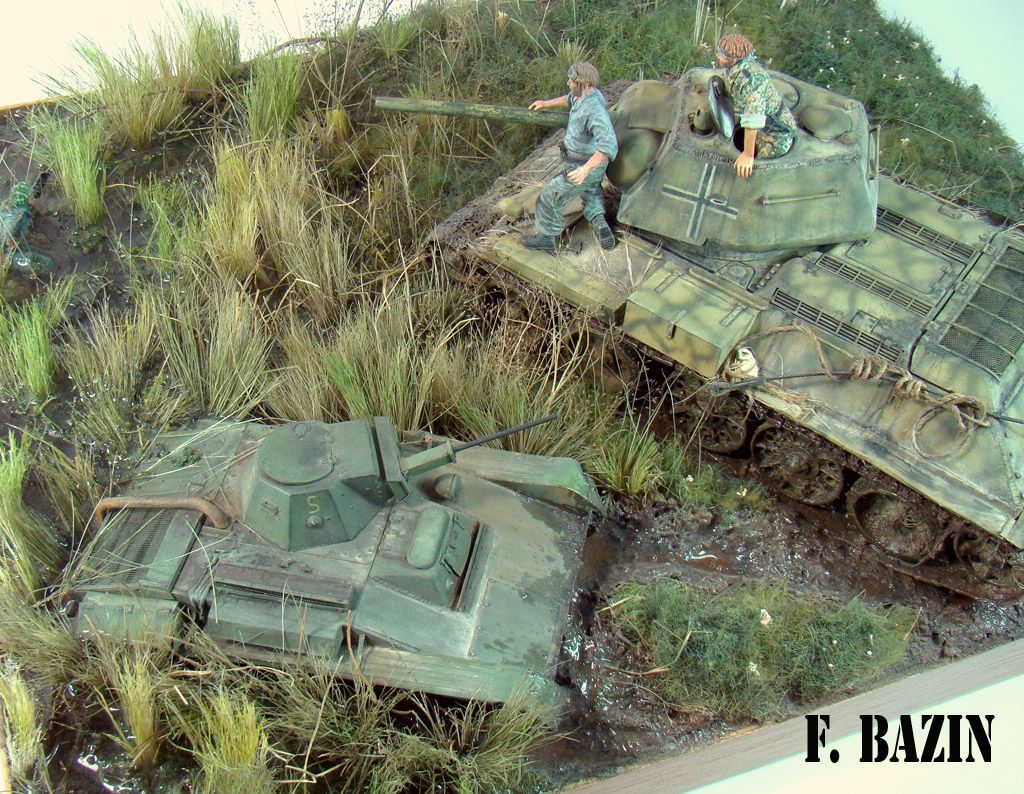 Pierric "SWAT" Boudehen (France)