29 avril 2010
4
29
/

04
/

avril
/

2010
11:07
Salut à tous,
Voici le projet sur lequel je travaille actuellement. Il s'agit d'un porte char Bernard transportant un H35 modernisé équipé d'une radio. Ce projet fera l'objet d'un article complet dans le numéro spécial 70ième anniversaire de la campagne de France de Steelmasters.
Hello,
Here is what is currently on my workbench. This is a Bernard tank transporter carrying a H35 modernized and equipped with a radio. This project will be published in the Special 70th anniversary of the France campaign of Steelmasters.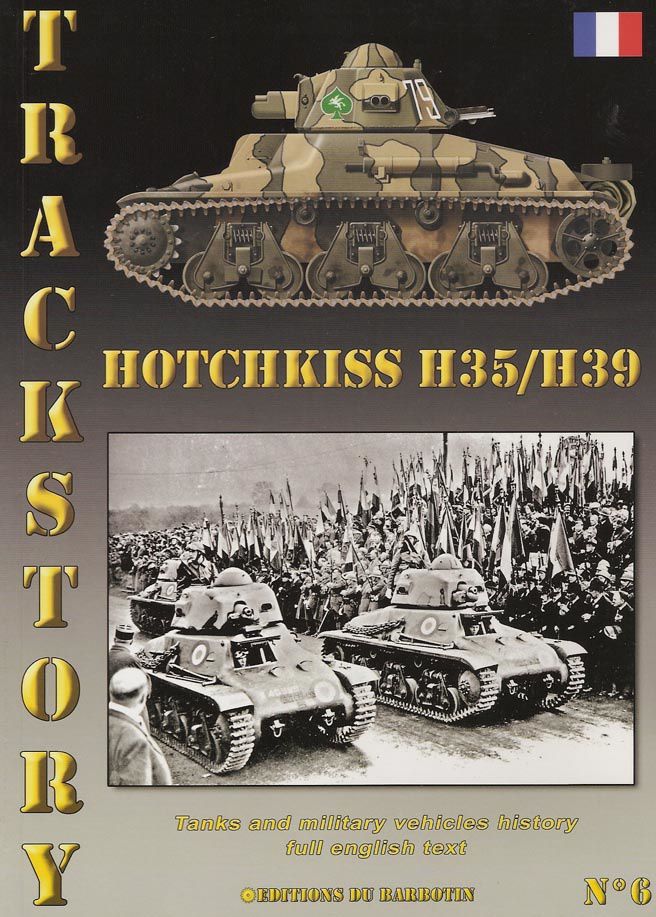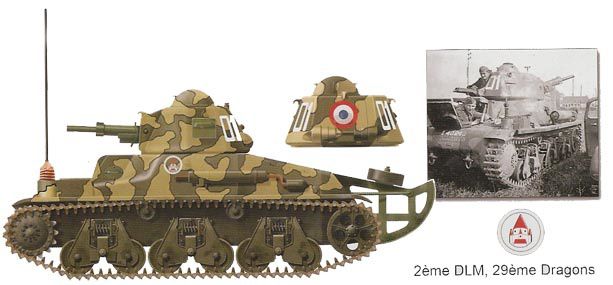 Color profil by Eric Schwarz, courtesy of the author.
Le Bernard est le kit Alby, monté directement sorti de boîte. Comme c'est un modèle en résine assez ancien, bon nombre de pièces ont due être redressées à l'eau chaude voir au sèche cheveux.
The H35 est composé du H39 Bronco sur lequel j'ai monté la conversion Brach Model pour le H35. La plage moteur ne s'ajuste pas parfaitement, des essais à blanc ainsi que du magic sculpt ont été nécessaire. Le kit est complété par l'ajout de photodécoupe Eduard et de chenilles ModelKasten.
Je tiens à remercier mes amis Pierric Boudehen et Olivier Pouilly pour leur aide précieuse.
J'ai utilisé comme référence le livre édité par Les Editions du Barbotin ainis que le site ineternet www.chars-francais.net.
The Bernard is the Alby Kit (built straight from the box). As it was an old resin kit, must of parts need to be straightened with hot water and I even use a hair dryer.
The H35 modernized is the bronco H39 kit with the H35 Brach Model conversion. The rear engine deck does not fit perfectly, needs blank adjustements and lot of magic sculpt. Eduard PE and ModelKasent tracks were added.
I would like to thanks my friends Pierric Boudehen and Olivier Pouilly for their precious help.
I used the excellent book edited by Les Editions du Barbotin as reference and the website www.chars-francais.net.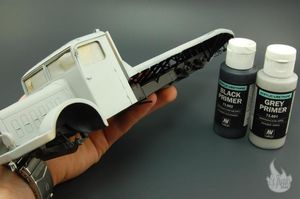 J'ai eu la chance de pouvoir utiliser les nouvelles peintures d'accroche Vallejo. Ce "Primer" existe en gris, blanc et noir et permet d'obtenir une surface lisse et facilitant l'accroche de la peinture. Sur le Bernard, la teinte noir est applquée sur le chassis tandis que la cabine et le plateau reçoit le primer gris.
For the first time, I use the new Vallejo acrylic-urethane primer. This product is available in grey, white and black color. It gives an extra smooth finish. On the Bernard, lower parts (like chassis) receive the black primer and the upper part (the cab) were painted with grey primer) You can airbrush it directly from the bottle.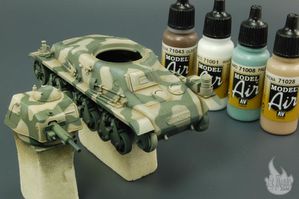 Une fois le camouflage réalisé, j' ajoute des contrastes en vaporisant des couleurs plus claires et plus foncées.
Once the camouflage is painted, i add contrast by airbrushing lighter and darker colors.