6 mars 2011
7
06
/

03
/

mars
/

2011
19:10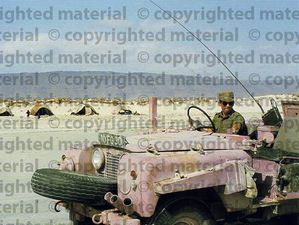 Salut,
Voici mon nouveau projet : une Land Rover des SAS pendant la guerre au Dhofar en 1974. Un certain nombre de ces véhicules furent peint en rose (un mélange de jaune sable et de rose) d'où le nom donné à ces land rover des forces spéciales : Pink Panther.
Le vieux kit tamiya (qui fut édité en 1976, soit un an après la fin de cette guerre!!) est de qualité honorable. L'utilisation de la planche Eduard accroit considérablement le niveau de détail de l'ensemble et les roues sont remplacées par les pièces en résine de Hussard Production. Les FN Mag sont puisées dans une référence Blast Models.
Souhaitant que la pinky vous plaise.
E.
Hello,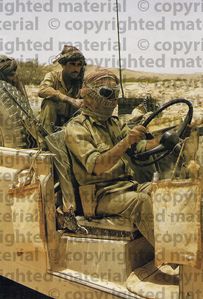 This is my new porject : a SAS Land Rover during the Dhofar war in 1974. Some of these vehicles received a pink color (a mix of sand and pink color) and took the nicknmae of Pink Panther.
THe old tamiya kit (that was released in 1976, one year after the end of the war) is quite good considering its age. I chose to add the PE Eduard set to increase the detail quality and the new resin wheel from Hussard Prod are simply amazing. The FN Mag are taken from a Blast Models set.
Enjoy the pinky!
E.