18 mai 2009
1
18
/

05
/

mai
/

2009
18:55
There are several techniques to reproduce a straight edge (I usually use "straight edge" but I think "clean edge" would be more appropriate?) camouflage scheme. You can use pre shaped tape as mask or maskol. The tape masking technique allows the best result although the difficulties to mask out of reach areas. The maskol (more generally mask liquid from humbrol or microscale) might be a good way for this work. However it often doesn't remove easily. Some modellers use "white spirit" to remove humbrol maskol but only if your base coat is an acrylic base!!
As far as i am concerned, I noticed that the silly putty looks like the better way to paint this kind of scheme.
I first tried this putty after reading the B1 Bis article from Marcus Nicholls in Tamiya Mag.
It was almost impossible to get these kid putty in France,so i ordered two boxes in UK. The brand is not silly putty but kinky putty!!
Lately I saw this kind of putty in a toy store in France......
This putty is different from the blue or yellew take (the fixing putty). It's looks like a polymer with shape memory. You can extend it by slowly streching or cut it withy a fast strectchnig movement.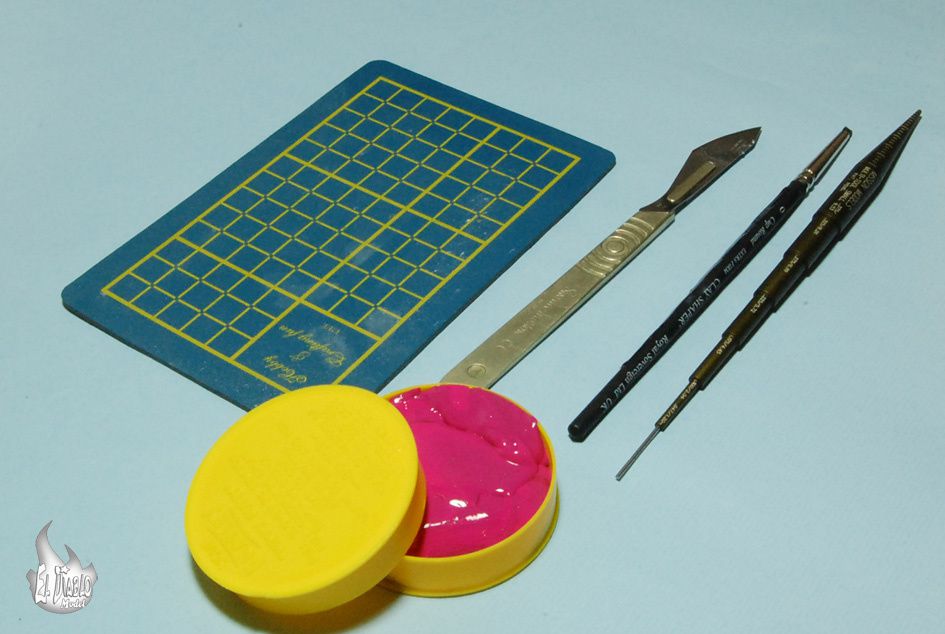 The tools you need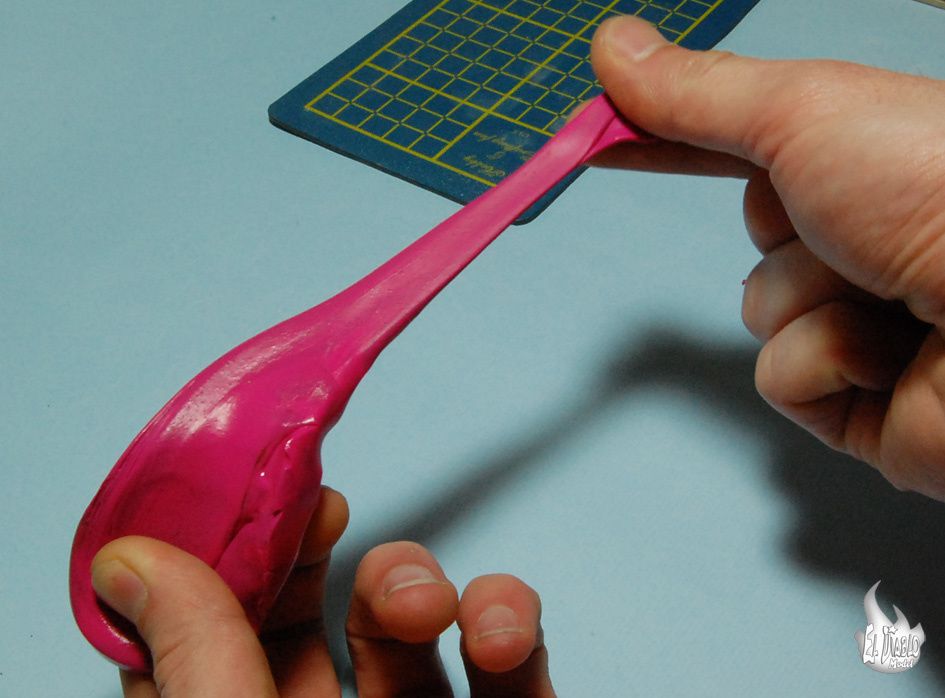 First your stretch the putty to make slim
part roughly sized.
Then you cut the amount of putty you need and pre shape it with fingers.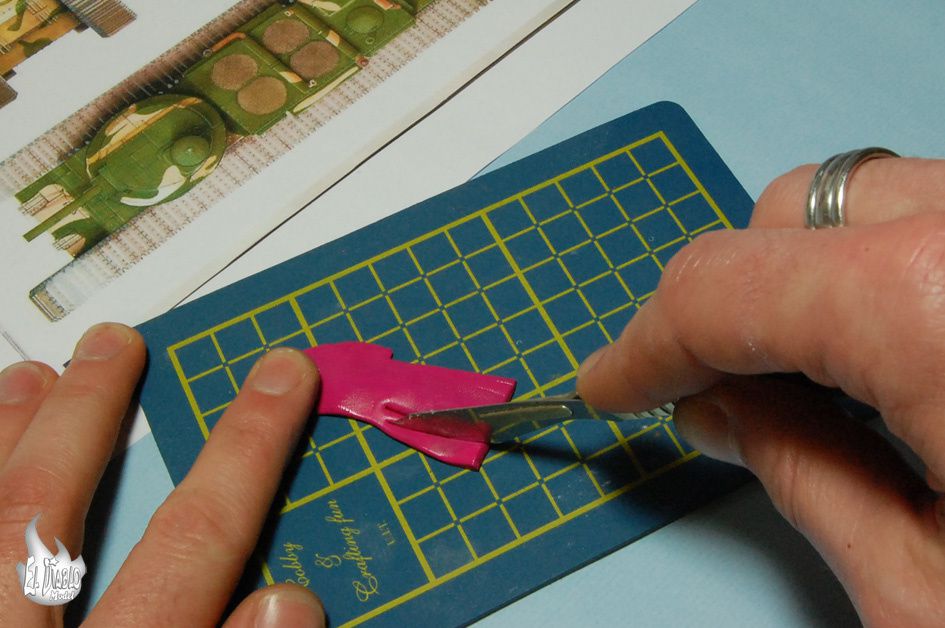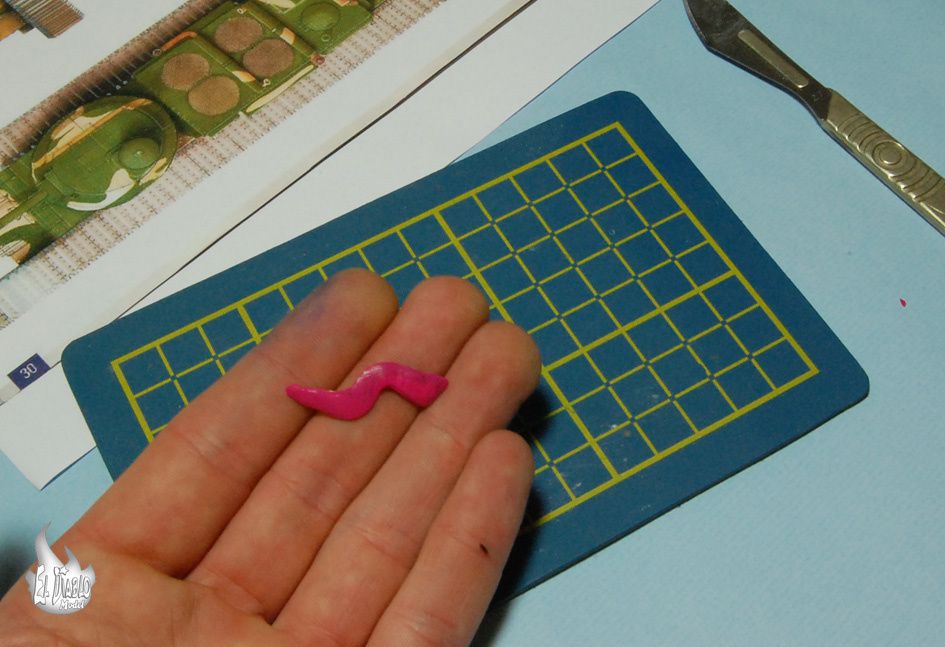 You apply the putty on the the model's chosen area. You shape and put it using the tool.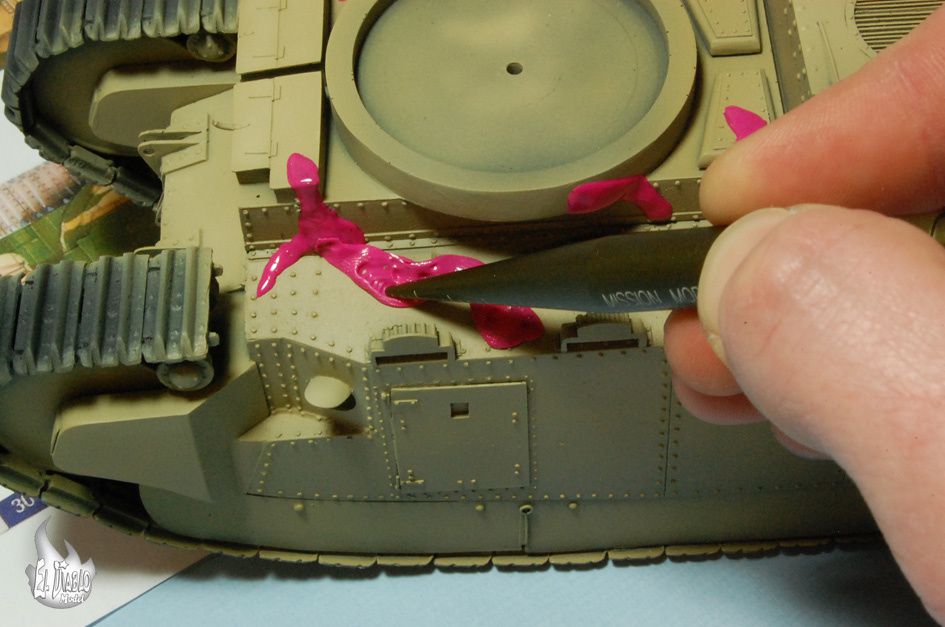 You should know that the silly putty spreads out a little after being set so I advise you to wait few minutes and check again the shape before starting the painting stage.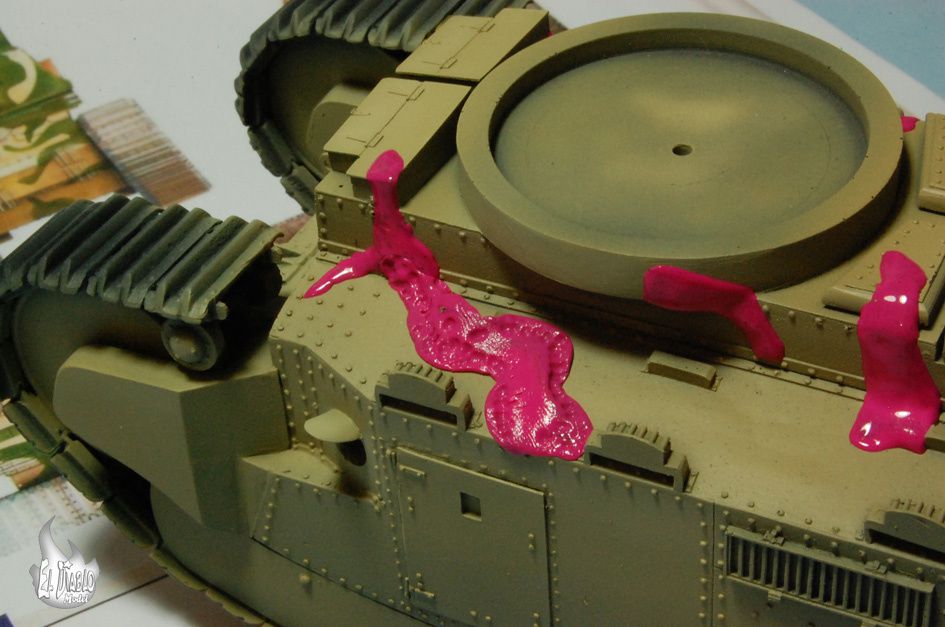 This putty doesn't spoil the paint, whatever the time you let it set on the model.
After painting, you have just to remove the putty using a pincel and replace it in its box. It's re-usable!!!!